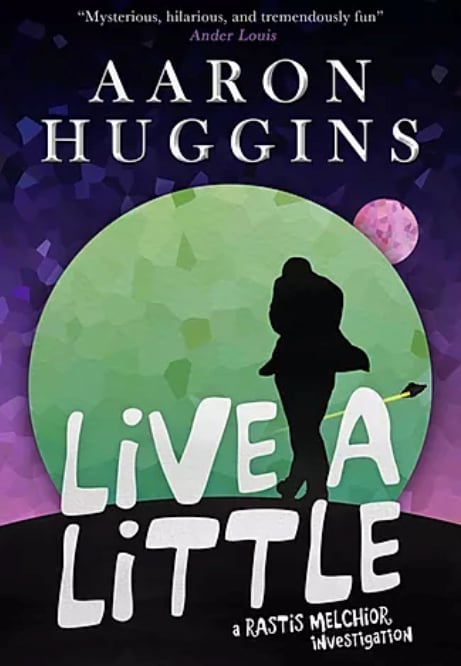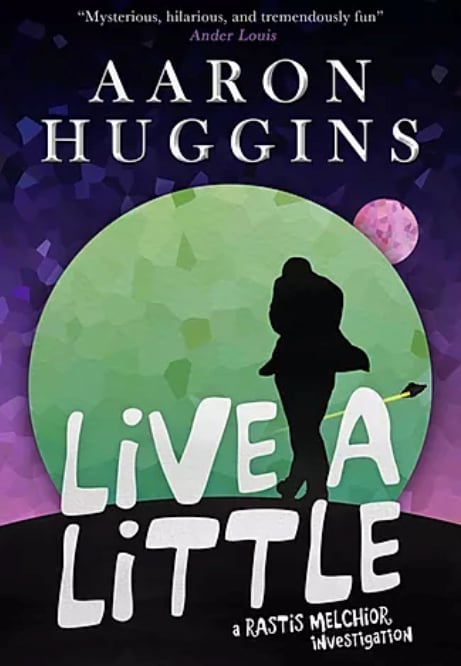 Live a Little - A Rastis Melchior Investigation
$23.99
(Sci-fi/Mystery/Humour - Paperback Novel, 2019)
A journalist, a mechanic, and a lizard... Everything you need to solve an impossible murder.
Not much happens on the luxurious retirement planet Eluxure, except for when it does... Private Detective Rastis Melchior has his work cut out for him - for starters, the victim of his latest mystery - the famously immortal Tenzebah - has gone and gotten himself murdered. If that wasn't impossible enough, Rastis has been banned from the crime scene by a shrewd and unreasonable police inspector.
Luckily for Rastis, a ragtag team of semi-professional eaves-droppers are willing to help.
Maybe this planet isn't so peaceful, after all...
Live a Little is the first in the Rastis Melchior series, from debut author Aaron Huggins, who bursts onto the scene with this confident and hilarious sci-fi murder mystery.